Acts 4:20 describes me well: "For we cannot stop speaking...."
Isn't that great? That's me all the way!
The verse goes on to say, "...about what we have seen and heard."
I get so excited about what I've seen and heard and experienced God do that I can't keep quiet. My heart and mouth are connected. I gotta get it out! In a way, it's like gas bubbles--if you don't get them out, they'll hurt you.
As you get to know me, you'll discover that one of my favorite things to do is to brag on God. So if you ever want to have a Braggin' on God party, I'm your gal.
Would you like to know more?
Click on the links below.
I'd love for you to connect with me.
To see a short video clip of how God uses our past experiences to shape our future ministry, click on the picture above.
I had a nice chat with the gals at the Encouragement Caf
é on the topic of When God Interrupts.
NEW RELEASE!

Heavenly Company: Entertaining Angels Unaware

, my second co-authored book with Cecil Murphey, is now available through Guideposts.
My first co-authored book with bestselling author Cecil Murphey released in February.

Because You Care: Spiritual Encouragement for Caregivers

is

a beautiful gift book with Harvest House Publishers.
AIong with my speaking and writing and the other things I do, I have the privilege of working full time with bestselling author Cecil (Cec) Murphey.
Cec is the author or co-author of more than 125 published books, including the bestsellers

90 Minutes in Heaven

(with Don Piper) and

Gifted Hands

(with Dr. Ben Carson). His books have sold in the millions and have brought hope and encouragement to countless readers around the world.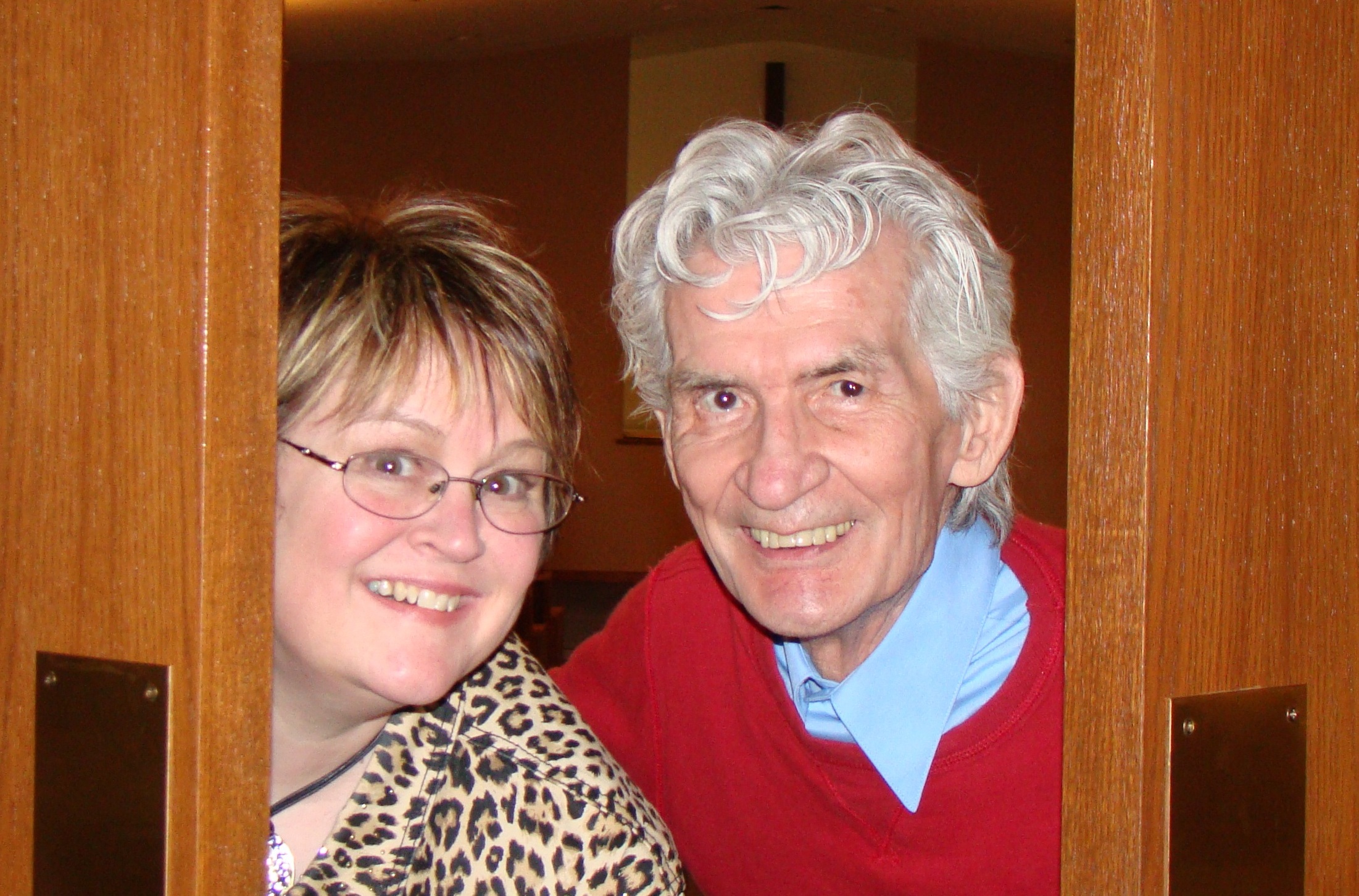 I enjoy travelling with Cec occasionally and meeting those he's impacted through his books, speaking, or teaching.
We're currently working on our fourth book together. Regal Books will release

I Believe in Healing

and

I Believe in Heaven

in early 2013.